© 2012 Sarabeth Jones. All rights reserved.
One of the strangest things about coming home from Kenya is that we walked back into Christmas. Full on, American, decorations-and-caroling Christmas. I know it's really not that way – decorations were going up in November; heck, I even spent 4 days at Holiday House right before I left. But it reminded me of going to Colorado for spring break and snow, and then driving back into technicolor spring here in Arkansas. It was happening before you left, but the absence made the re-entry even more noticeable. When we walked into Heathrow straight into 3 story tall Christmas trees – my reaction (fairly typical) was I am SO not ready for this.
Which is why it was so nice to get an email from The Rep inviting me to come and see their Christmas show. If that last sentence doesn't make sense to you, just remember: for anyone who loves musical theater (me), the way to solve any problem (even grumpy at Christmas) is to put on a show (or, in my case, go see one)! Perfect!
So, last Saturday my oldest boy and I went to see White Christmas, and it was truly such a nice break to sit with him in a darkened theater and watch brightly colored scenes dance their way across the stage. To share warm cookies at intermission, and discuss who our favorite actors were in the show. There aren't too many places where we find time to sit and just talk for a minute, and I loved hearing his opinions on everything – all the way down to why he likes sitting in the mezzanine better than on the floor.
I loved White Christmas because of the great actors involved, the wonderful singing and dancing, the funny character bits, the beautiful costumes. I especially loved seeing locals in the show that I've watched grow up on the Rep stage, blending seamlessly with actors in from New York. But I think what I loved the most was getting to see a classic theater musical with one of my kids – seeing him understand where some familiar songs have come from, watching him appreciate the skill and talent involved in bringing something like this to the stage. It's a scene that I hope will repeat itself over and over in the years to come.
So here's my December recommendation for you: if there's someone that you want to spend some time with this season, take them to The Rep to see White Christmas. You are probably already familiar with the story – if not from seeing the movie, then from countless other musicals (song-and-dance men saving the day by what else? Putting on a show! Oh, and maybe falling in love along the way…). This actually works to your advantage. This is not challenging theater, it's smiling at the stage and at each other theater, providing a wonderful chance for you to simply enjoy where you are and who you're with. So take your kids, or your grandkids – or your parents or your grandparents! And be sure to get a cookie at intermission. If it were me, I'd look at getting tickets Christmas Day or after – there's more available then, and you know you'll be more relaxed by that point.
Related: if you happen to be looking for a good cause to support, check out this program that The Rep offers for students to see shows. Good theater is such a gift – and who better to recieve that than students who might not otherwise get to?
___________________________________________________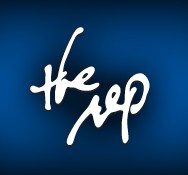 The Arkansas Repertory Theater was kind enough to provide me with tickets to White Christmas so that I could write about my experience. Photos are from The Rep's website (therep.org). Opinions and applause are all mine! You can get tickets here or by clicking The Rep logo.