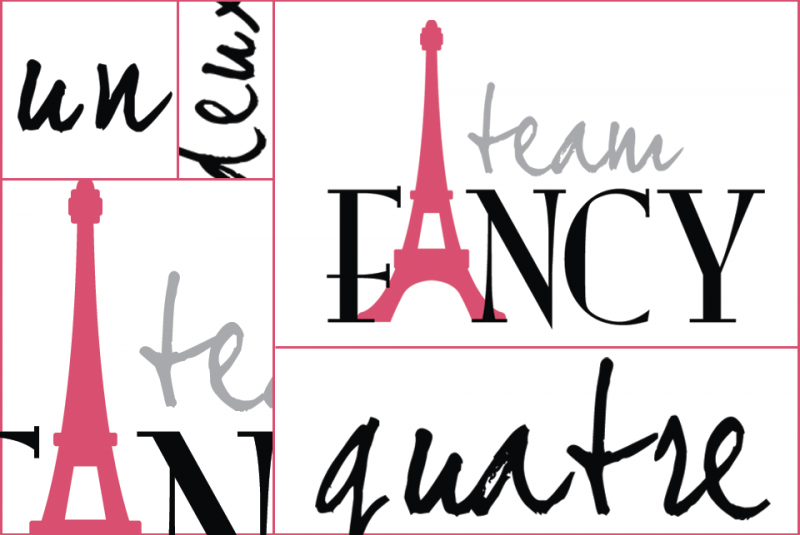 © 2011 Sarabeth Jones. All rights reserved.
Recently, a precious friend asked me to design a logo for her relay team for the upcoming LR Marathon. I said yes immediately, knowing that JoBeth has a wonderful sense of style and would be great fun to collaborate with. We were off and running, with the name Team Fancy and a little bit of French inspiration.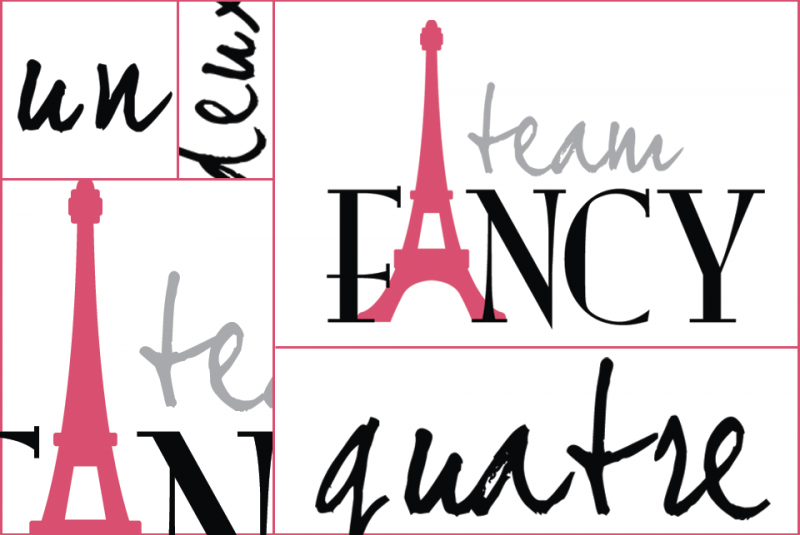 I won't lie. I was as excited as a kid when I realized the Eiffel Tower makes a perfect A. And for my Paris-loving friend, I knew that was going to be perfect.
The shirts came in the other day, and these are JoBeth's pictures of them (by the way, I highly recommend following her on twitter and instagram if you enjoy lovely words and images). I love how each team member has their own number on the front.
These girls are going to look great on Saturday – good luck and have a great run!